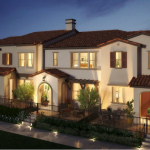 The Newest Phase of the Ventura Orchard Collection has just been released! The Grove at the Ventura Orchard Collection offers beautiful brand new townhomes for less than $400,000. The Grove, consisting of 60 new townhomes, features either 3 bedrooms & a loft or 4 bedrooms. Read more about the new Ventura townhomes and see how Coastal Housing Partnership members save! https://www.coastalhousing.org/blog/?p=246
New Apartments Added to Rental Program in Santa Maria!
Siena Apartments in Santa Maria is excited to release its exclusive discount to The Coastal Housing Partnership. Siena features an ample list of amenities.  CHP Members will receive a $50 discount on their one bedroom apartments or $75 discount on their two bedroom apartments. Read more: https://www.coastalhousing.org/blog/?p=243
Home Buying in Your Future, But Don't Know Where to Begin?
Come to a free home buying seminar to help you on your path to homeownership.
Upcoming seminar dates:
-February 24 in Goleta
-March 19 in Goleta
-March 24 in Ventura
-April 21 in Goleta
All seminars scheduled from 5:30 – 7:00 pm To sign up for a home buying seminar, visit our site or call the Coastal Housing Partnership office at 969-1025. Read more about our upcoming events.
HOME BUYING FAIR
Save the date! Coastal Housing Partnership's fourth annual Your Path to Home Ownership Home Buying Fair will be held on Saturday, May 9, 2015 at The Fess Parker Doubletree. The Fair is an opportunity to meet with real estate professionals and to learn more about the home buying process to get you on your path to homeownership, whether you are a first time home buyer, move-up buyer or getting back into the real estate market.
Your Housing Benefits
As an employee of a Coastal Housing Partnership company, you are eligible for savings and benefits whether you are purchasing a home, refinancing your mortgage or renting an apartment. Check out the Coastal Housing Partnership site for more information on how you can save on your closing costs.
Coastal Housing Partnership         (805) 969-1025         www.CoastalHousing.org